VINCENT SCHIRRMACHER - Tenor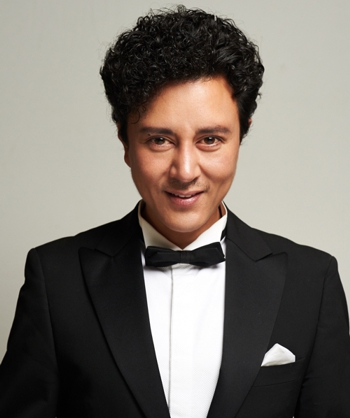 Vincent Schirrmacher was educated in England and taught to play the piano at an early age.
In 1996 he studied Music Pedagogue at the Royal Academy of Music London (UK) and Juilliard School in New York (USA) passing his examination with Distinction.
From 2001 he received vocal tuition from Prof. Raimund Gilvan in Saarbruecken, Germany. From 2003 he studied with Prof. Josef Protschka at the Cologne Academy of Music, Germany until his graduation.
The "Gottlob Frick" Medal was given to him in 2006 for his contribution to stage success. In the same year he won the "Johan Strauss Prize" in Coburg, Germany.
At the International Robert Stolz competition in Hamburg, Germany in 2007 the Jury awarded Vincent Schirrmacher the First Prize. He was also the vote of the audience.
At the International "Belvedere" competition, which was taken place in Vienna, Austria in 2008, He was awarded the 3rd Operetta Prize and Special Opera Prize from the Norske Opera Oslo and the Gran Teatro del Liceu Barcelona. In the same year he was the finalist of the "Placido Domingo – Operalia" competition in Quebec, Canada.
Since 2008, Vincent Schirrmacher was engaged at the states theater Schleswig-Holstein's ensemble. There he sang roles such as the Octavio in Lehar's operetta "Giuditta", Duke in Verdi's "Rigoletto", Prince in Dvorak's "Rusalka", Julien in Charpentier's "Louise" and Busoni's "Doktor Faust".
Through the success performing "The land of smiles" ("Das Land des Laechelns") as the Prince Sou-Chong in the Leharfestival Bad Ischl, Austria in 2009, Vincent Schirrmacher became a member of the Volksoper Vienna's Ensemble. He sang roles such as the Prince in "Rusalka", Mario Cavaradossi in "Tosca", Prince Calaf in Puccini's "Tudandot", Manrico in Verdi's "Il Trovatore", Alfredo in Verdi's "La Traviata" , Narraboth in Strauss's "Salome", and parts in operettas such as Camille de Rosillion in "Die lustige Witwe" ("The Merry Widow") and Alfred in "Die Fledermaus" ("The Bat") ect., ect.